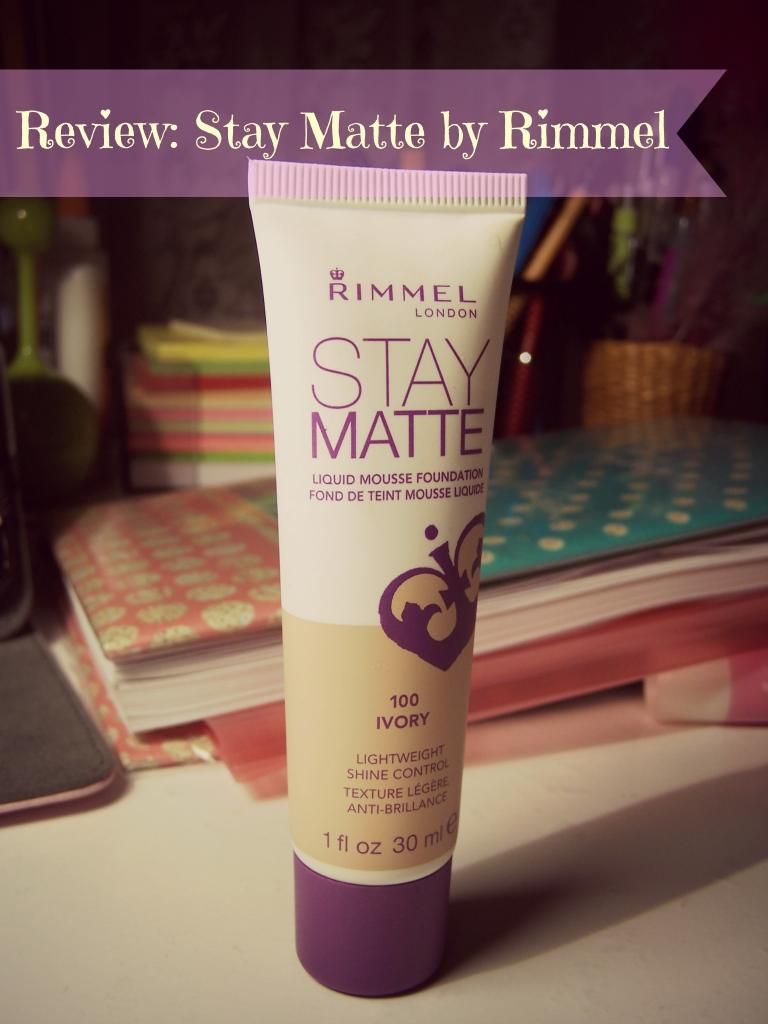 It's been a while since my last review, because I had everything I wanted and I had no time for searching new products. I still don't have, but I was running out of foundation, and I saw this one. I wanted to try on something else, even if I am super satisfied with the Match Perfection by Rimmel London( click here to see the post). I thought maybe I will find another foundation from their line better than this one. But the Stay Matte Foundation turned out to be a huge mistake. 
What I Love♥:
*it covers every spot you want to cover (any blemish, redness and so on) 
*huge shine control, leaves the face perfectly matte
*can be used as a concealer
*this is a liquid mousse and I really like it as a concealer
What I Don't Love♥:
*the texture feels heavy and greasy even if on the package it say's it won't feel that way
*this foundation won't be good for a dry face
*it doesn't blend flawlessly
*there is no natural-looking because from the first appliance the foundation can  be seen from distance
*the packaging is not something I like, because it has no pump.
That's all for today. Good bye, my beautiful friends!